Migrate to Australia: Tasmania business help
02 October 2016 by News Desk
Migrate to Australia where two new innovation centres are helping new businesses in Tasmania.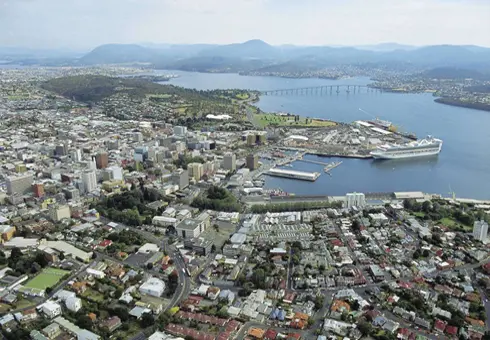 Migrate to Australia and live the dream of starting your own business and running your own company.
New business start-ups in Tasmania are being helped on the road to success by two new innovation centres, one in Launceston and the other in Hobart.
Operated by a new start-up organisation called Enterprize, the centres are home to hi-tech, engineering and creative media companies.
The new business tech hubs aim to build upon Tasmania's fast-growing business start-up ecosystem.
The new spaces are designed to help early-stage start-up develop before they move to established co-working spaces such as Factory Floor and Parliament in Hobart or Cowork Launceston.
Enterprize has been established with the support of Tasmania's peak startup body Startup Tasmania, along with the University of Tasmania and the state government.
Migrate to Australia: Tasmania business help
While Tasmania's tech startup community is still emerging, it has already developed some strengths in fields such as sensors, agtech, creative media and games.
The state has established peak bodies for start-up (Startup Tasmania), information technology (TasICT) and game developers (the Tasmanian Game Development Society).
There's also a vibrant hackathon scene, including the Hobart Hackerspace, Launceston's Battery Shed, and CollabLab in Burnie.
It also has some startups with runs on the board in terms of fundraising over recent years. Cloud services provider TasmaNet has raised $5.6 million, online drag-and-drop video maker Biteable raised $1.1 million, and Bosch made its first major investment in Australia through an agtech startup called The Yield.
In creating Enterprize, Riggall said he has taken a close look at other regional hubs, particularly regional Queensland hubs such as Ipswich and the Sunshine Coast.
With strong start-up communities emerging in cities like Bundaberg, Toowoomba, Townsville, Cairns, Rockhampton, Wollongong, Mackay, the Gold Coast, Wagga Wagga, Bega, Newcastle, and Geelong, he is keen on building further interstate collaborations in the future.
"We're talking to startup communities across the country, especially ones in regional cities. And we're looking to learn from them and to collaborate," said Startup Tasmania president James Riggall.
Want to live and work Down Under? Click here for expert help: Skilled Migration to Australia
Want to get a job Down Under? Click here for expert help: How to Get a Job in Australia
Click here for expert help with travel visas: Travel Visas to Australia
Click here for tourist information about Australia: Visit Australia